Just finished this mod and I'm happy with the end result

https://youtu.be/1geAzVVSeLU
I'd recommend anyone to try this DIY mod for fun. It really isn't difficult but it is slightly time consuming. Took me a total of about 3 hours, but if I were to do it a second time it could be done in about an hour.
Anyways here is my experience with the mod (: with tips and what I would have done differently if I were to do it again:
I'd definitely would of had an easier time using magnet wire. I used 30AWG so I recommend at least 32AWG to make life easier.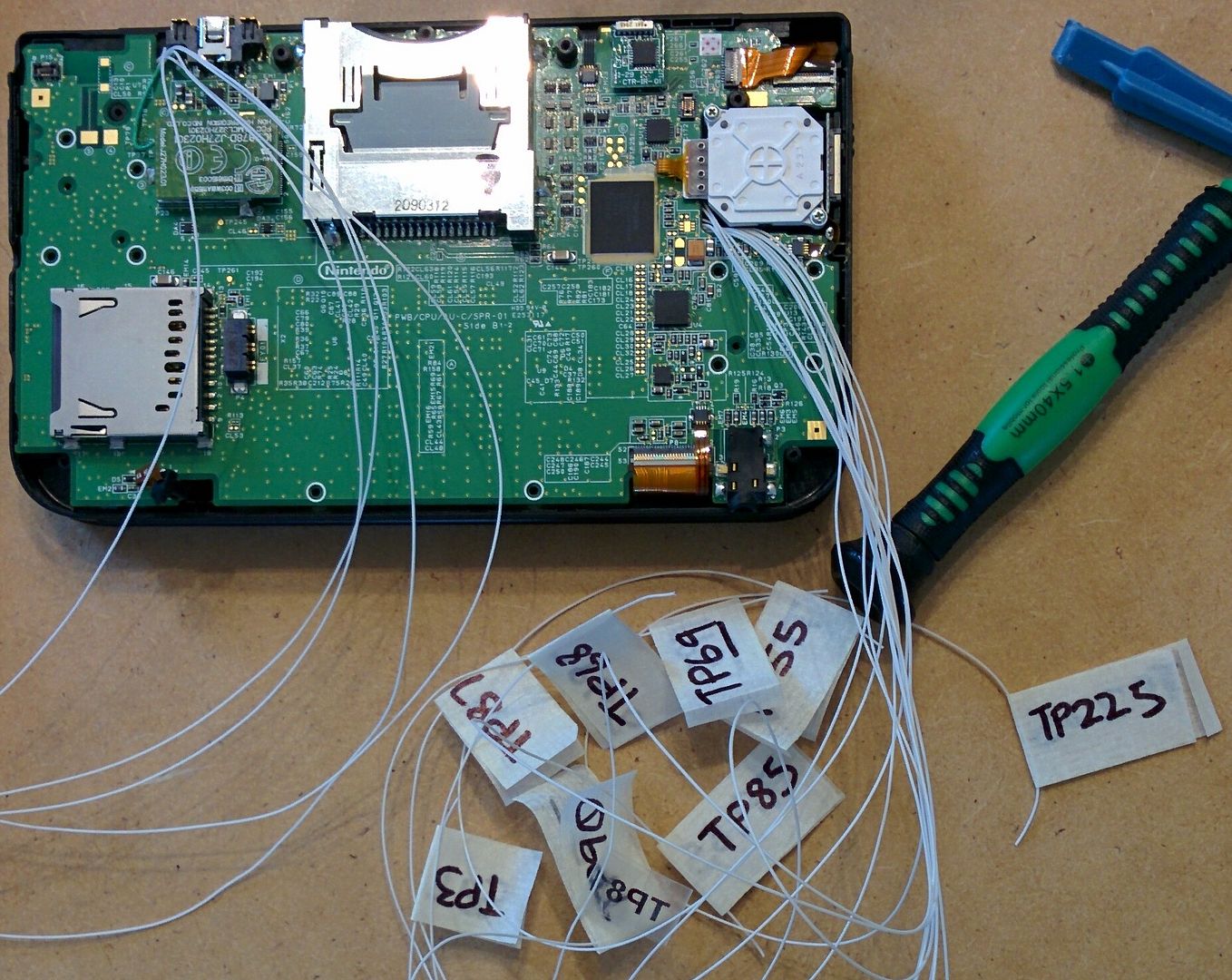 Use electrical tape to secure your wires on the secondary side of the board. I used hot glue initially and it was a bad mistake (it would not let the board lie flat).
You can use hot glue on the primary side of the board. If you decide to use 30AWG wire I recommend the following wire layout (although you can definitely shorten the length). I kept them long because I was paranoid about screwing up.
I would secure the TP board with hot glue only on the female connector. Only because there are screws underneath where you place it. It would be very difficult to remove the TP board if you glued underneath it (in the event you need to touch up a connection on the other side of the board).
It wasn't clear to me initially but you'll have to dremel down this area for the TP BOARD so the case can close.
The extension cable you obtain might not follow the same colour to pin layout like the photo dump provided by loopy. Be sure to check continuity with a DMM.
If you are a novice at soldering I recommend using lead solder and flux.
In the end this is just my personal experience and advice, up to you if you want to use it. I hold no responsibility for your mistakes or actions

.
Best of luck if you decide to give it a try yourself. Loopy is great at responding to any questions so thanks again !